The University Of Technology
Jamaica (UTECH)

Custom Search
The University of Technology Jamaica (Utech's) vision statement reads, 'To be an internationally acclaimed faculty that provides leadership in the business, hospitality and tourism communities through service, research and the development of innovative and entrepreneurial human resources'.
Without any doubt they are making significant strides in that direction.
Located in the Kingston Metropolitan Area, the school was formally accorded university status on 1 September 1995. The institution actually began life in 1958 as the Jamaica Institute of Technology - enrolling just over 50 students between four programs.
Just a year later (1959), it changed its name to the College of Arts, Science and Technology (CAST) before becoming an independent university during the mid-1990s.
By 1999 the school's population rose to well over 6000 and offering well over 100 degree, diploma and certificate courses!
The campus occupying 18.2 hectares is located within the Greater Kingston Metropolitan Region in the parish of St. Andrew. The famous Hope Botanical Gardens lies east of the campus.
There are several bus that routes serves the campus with some buses going directly onto the campus grounds.
Many persons consider UTECH's programs to be among the best anywhere. This is so because of the premium they pay on the practical aspect of their education.
And by the way (how can I forget), UTECH has played a key role in the development of Jamaican athletics as well..
Of course the institution is duly registered with the University Council of Jamaica as a tertiary institution whose programmes are eligible for accreditation under its aegis.
For a listing of the school's courses, accreditation and admission information (or anything else), please visit their website from here.
For Jamaican newspaper articles on this noble institution, please click here or here.
---
Related Pages
Make sure you subscribe to my free monthly e-zine My Island Jamaica Digest (MIJD) and stay with the latest from Jamaica!
References:
http://www.utech.edu.jm/index.htm
http://en.wikipedia.org/wiki/University_of_Technology,_Jamaica
http://www.jamaica-gleaner.com
http://www.jamaicaobserver.com
---
Return to Colleges in Jamaica from University of Technology Jamaica
Return to HomePage from University of Technology Jamaica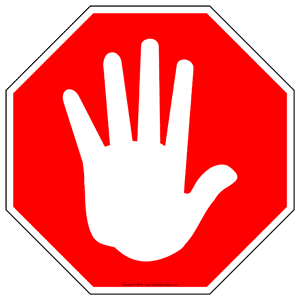 P.S. By the way, will you be vacationing in Jamaica soon? Be sure to instantly download a copy of the our highly popular Jamaica Travel Guide and save yourself the stress.

... then CLICK HERE to book your flight, hotel or cruise with us and $ave BIG!

Thanks For Reading!
Like What You Just Read?

Please join me in my effort to share the beauty and uniqueness of Jamaica with the world. You can do so by sharing this insightful narrative on the social media of your choice and ask others to do the same (BELOW). 
What's New? Here Are The Very Latest Articles I Added

May 28, 15 11:16 PM

Unity Preparatory School in Montego Bay, Jamaica Celebrating the Past, Charting The Future

May 27, 15 02:19 AM

Transport In Jamaica - Here are some of the most popular offerings available in Jamaica

May 17, 15 10:55 AM

Montego Bay Resorts Jamaica: Here are the top 50, the very best ones!
Get Exclusive Updates & Tips!
You are also welcome to join my special friends list and receive exclusive updates (like this), tips, trivia and stories from lovers of Jamaica!
I'll Gift You A FREE COPY of my eBook, 101 Intriguing Facts About Jamaica - just for subscribing!

Just enter your email & name below:
Now, It's Your Turn!  :-)
I'd like to hear from you, please click here to share your thoughts and opinions, right now.


Didn't find exactly what you were looking for?
Click Here to do a quick search of the entire site
Top Of Page