Jamaican Sorrel Drink


Refreshing - and healthy too!




Custom Search
Christmas is not the same without a tall glass of the refreshing Jamaican sorrel drink, seriously.
Sorrel has always been an integral part of Jamaican (& Caribbean)
food
and
culture
, especially in the festive Christmas season.
There is the delicious 'rice and gungo peas', the rum soaked Jamaican Christmas cake, but equally significant, is the delectable taste of sorrel.
Much of the love comes from the smooth taste because of the addition of rum. In fact, it is really the rum element that distinguishes our sorrel!
And if you are not a rum lover, never mind, everyone can have it. The amount of rum added is purely discretionary- and even if already added, it can be diluted with other light drinks, or sodas.
Sorrel however, is not indigenous to Jamaica. In fact, it is found all around the world.
Officially called the Roselle plant (Hibiscus sabdariffa), it is a specie of hibiscus native to the Old World tropics.
It is an annual or perennial herb or woody-based subshrub, growing to 2–2.5 m tall. The leaves are deeply three- to five-lobed, 8–15 cm long, arranged alternately on the stems.
The flowers are white to pale yellow with a dark red spot at the base of each petal and have a stout fleshy calyx at the base, which enlarges to a fleshy and bright red as the fruit matures.
We typically reap it towards the end of the year, between November and December.
We love it primarily for the savory taste, but here and across the world it is also used for a host of other purposes, including as a diuretic, mild laxative, and treatment for cardiac and nerve diseases and cancers.
The plant is also cultivated for the production for bast fiber from the stem. For further study on this amazing plant, click here.
And now the fun part- the recipe for the Jamaican sorrel drink. It's quite easy.
Here you go.
Ingredients
1 pound sorrel
1/2 gallon water
Sugar
2-4 oz. ginger
Rum (or wine)
Pimento (allspice) grains- a few (optional)
Preparation
Wash sorrel thoroughly, drain and place in bowl.
Peel and grate ginger and add to sorrel.
Add pimnento berries.
Boil water and pour over sorrel. Allow to stand for at least 4-6 hours.
Strain, then sweeten and add rum to taste.
Serve chill.
Try it nuh!
For those not in the Jamaica, sorrel can be purchased pre-packaged from most Jamaican, Caribbean or African stores.
Reference: Wikipedia.org
---
You will also find these pages quite helpful as well:
Return to Jamaican Food from Jamaican Sorrel
Return to My Island Jamaica Homepage from Jamaican Sorrel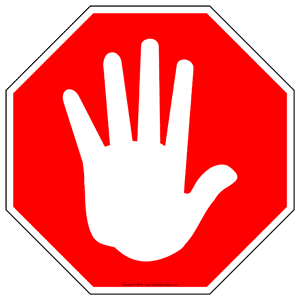 P.S. By the way, will you be vacationing in Jamaica soon? Be sure to instantly download a copy of the our highly popular Jamaica Travel Guide and save yourself the stress.

... then CLICK HERE to book your flight, hotel or cruise with us and $ave BIG!

Thanks For Reading!
Like What You Just Read?

Please join me in my effort to share the beauty and uniqueness of Jamaica with the world. You can do so by sharing this insightful narrative on the social media of your choice and ask others to do the same (BELOW). 
What's New? Here Are The Very Latest Articles I Added

May 28, 15 11:16 PM

Unity Preparatory School in Montego Bay, Jamaica Celebrating the Past, Charting The Future

May 27, 15 02:19 AM

Transport In Jamaica - Here are some of the most popular offerings available in Jamaica

May 17, 15 10:55 AM

Montego Bay Resorts Jamaica: Here are the top 50, the very best ones!
Get Exclusive Updates & Tips!
You are also welcome to join my special friends list and receive exclusive updates (like this), tips, trivia and stories from lovers of Jamaica!
I'll Gift You A FREE COPY of my eBook, 101 Intriguing Facts About Jamaica - just for subscribing!

Just enter your email & name below:
Now, It's Your Turn!  :-)
I'd like to hear from you, please click here to share your thoughts and opinions, right now.


Didn't find exactly what you were looking for?
Click Here to do a quick search of the entire site
Top Of Page