The History Of Jamaica

The Real Story

Custom Search
The ancient history of Jamaica is vague, but we do know enough of perhaps what we need.
Much appreciation and thanks to 'Mammy', my belated great grand mother (my childhood mother), I garnered valuable knowledge in relation to Jamaica's post-emancipation history and the dynamics of life then.
This proved to supplement my high school, college, and independent studies on Jamaica's history.

The Arawaks (Tainos) were the earliest recorded settlers in this blessed island. They were a sea-loving, kindhearted and dutiful tribe that migrated from Latin America-who probably was trying to evade the jaws of the Caribs- who were carnivorous.
They made a lasting impression on the history of Jamaica- as you will later learn, especially on language, culture and food.
The lived a very organized way of life that featured religion,politics and other social structures-albeit not as complex as we claim to have in Jamaica now.

In 1494, the Spanish explorer, Christopher Columbus found these warm-hearted people on the island when he 'discovered' Jamaica. Sadly though, they were brainwashed and exploited and they quickly diminished. Incidentally, Jamaica became a colony of Spain officially in 1509.
On May 10, 1655, the English, under the leadership of Sir William Penn conquered a depleted Spanish fleet and took the island. The Spanish, we understood, offered very little resistance.
During the latter part of the 17th Century, the agricultural sector blossomed, particularly with respect to produce such as cocoa and sugar cane. This led to the necessity for increased labour. The English turned to the importation of slaves from the African continent, this continued despite growing opposition to the idea of slavery.
The Trans-Atlantic Slave trade was outlawed in 1807 and slavery was eventually abolished in 1838. This monumental achievement (abolition of slavery) brought increased unrest as a result of the new found freedom.
Jamaica would have recorded minor and major uprisings in the island. Two of the larger ones were the 1865 Morant Bay rebellion and the 1938 sugar riots (More on the key events here).
At the hearts of the riots were concerns over rights, working conditions and improvement in the standard of living.
After the 1938 riots a new Jamaica began to evolve, political consciousness was at an all time high. The two now major political parties were soon established-The Jamaica Labour Party and The Peoples' National Party.
The country lobbied for independence from British rule and in August 1962, Jamaica raised its own national flag! a defining moment in the history of our country.

Alexander Bustamante was installed as the first prime minister of Jamaica.
Since then, control of the government has changed hands only between these two traditional parties.
Today, we have many informal (and formal) public debates as to which party brought improvement (economic, social, political etc.) to Jamaica.
The sad truth though is that we are still very far way from where we might have been, considering the abundance of natural resources, our strategic location, and the warm spirit of our people.
Remember to read my article on the key moments, or should I say, the significant dates and events in Jamaica's history. Be sure to also read our page on the early history of Jamaica.

Back to Top
Return to Profile of Jamaica from History of Jamaica
Return to My Island Jamaica from Jamaica's History
Related Pages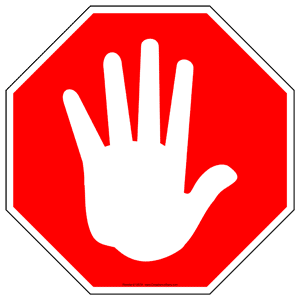 P.S. By the way, will you be vacationing in Jamaica soon? Be sure to instantly download a copy of the our highly popular Jamaica Travel Guide and save yourself the stress.

... then CLICK HERE to book your flight, hotel or cruise with us and $ave BIG!

Thanks For Reading!
Like What You Just Read?

Please join me in my effort to share the beauty and uniqueness of Jamaica with the world. You can do so by sharing this insightful narrative on the social media of your choice and ask others to do the same (BELOW). 
What's New? Here Are The Very Latest Articles I Added

May 28, 15 11:16 PM

Unity Preparatory School in Montego Bay, Jamaica Celebrating the Past, Charting The Future

May 27, 15 02:19 AM

Transport In Jamaica - Here are some of the most popular offerings available in Jamaica

May 17, 15 10:55 AM

Montego Bay Resorts Jamaica: Here are the top 50, the very best ones!
Get Exclusive Updates & Tips!
You are also welcome to join my special friends list and receive exclusive updates (like this), tips, trivia and stories from lovers of Jamaica!
I'll Gift You A FREE COPY of my eBook, 101 Intriguing Facts About Jamaica - just for subscribing!

Just enter your email & name below:
Now, It's Your Turn!  :-)
I'd like to hear from you, please click here to share your thoughts and opinions, right now.


Didn't find exactly what you were looking for?
Click Here to do a quick search of the entire site
Top Of Page