Mouth-Watering

Jamaican Curried Chicken

Custom Search
Perhaps you've had jerk- I am guessing so, but have you had Jamaican curried chicken? It's to die for!
Curried Chicken (or chicken back) and dumplings is my favourite Jamaican dish. I had promised myself not to eat later than 7:00pm in the evenings, but if it is curried chicken, I have a real difficulty keeping that pledge.
I've been overseas and had curried chicken, but that only helped to convince me that there is none quite like the Jamaican version.
Is it just the Jamaican curry powder? I doubt it.
Yes, part of it has to be our local seasonings, but a friend of mine recently said that if you take the same seasonings and prepare the dish, say in the USA, you still don't quite get the same taste.
OK, he may be overly patriotic, but take nothing away from him, he knows that Jamaican curry chicken is darn tasty.
Here's the recipe, give it a try nuh!
Ingredients
1 chicken (about 3 lbs)

1.5 tablespoon Vegetable oil

2 cloves garlic- chopped

2 Scallions - chopped

3 sprigs fresh thyme -chopped

3-4 tablespoon Jamaican curry powder

1 tablespoon allspice

2 teaspoons salt

1 tsp ginger

2 cups water

2 teaspoon pepper

1-2 potato -diced
Preparation
Wash the chicken in lime juice.
Cut chicken in to small pieces.
Rub all the ingredients into the chicken and allow to marinate for while.
Heat the vegetable oil, well hot, and add the chicken
Cook for about 5 minutes then add the potatoes and water.
Cook until potatoes are tender and sauce is thick.
Serve with whatever you like. I suggest boiled dumplins :-)
Don't miss these related pages:
Return to Food from Jamaica from Jamaican CurriedChicken

Return to My Island Jamaica Homepage from Jamaican Curried Chicken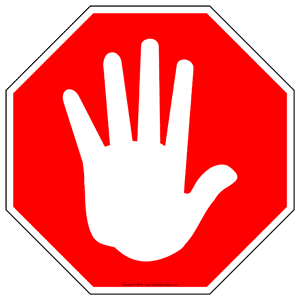 P.S. By the way, will you be vacationing in Jamaica soon? Be sure to instantly download a copy of the our highly popular Jamaica Travel Guide and save yourself the stress.

... then CLICK HERE to book your flight, hotel or cruise with us and $ave BIG!

Thanks For Reading!
Like What You Just Read?

Please join me in my effort to share the beauty and uniqueness of Jamaica with the world. You can do so by sharing this insightful narrative on the social media of your choice and ask others to do the same (BELOW). 
What's New? Here Are The Very Latest Articles I Added

May 27, 15 02:19 AM

Transport In Jamaica - Here are some of the most popular offerings available in Jamaica

May 17, 15 10:55 AM

Montego Bay Resorts Jamaica: Here are the top 50, the very best ones!

May 11, 15 06:58 PM

So for so many years we come to Negril, Jamaica! We started over 20 years ago at Foote Prints. Felt loved and cared for! Went on lots of wonderful trip
Get Exclusive Updates & Tips!
You are also welcome to join my special friends list and receive exclusive updates (like this), tips, trivia and stories from lovers of Jamaica!
I'll Gift You A FREE COPY of my eBook, 101 Intriguing Facts About Jamaica - just for subscribing!

Just enter your email & name below:
Now, It's Your Turn!  :-)
I'd like to hear from you, please click here to share your thoughts and opinions, right now.


Didn't find exactly what you were looking for?
Click Here to do a quick search of the entire site
Top Of Page