Prominent


Historical Sites in Jamaica

Custom Search
We have an amazing array of historical sites in Jamaica. Are you surprise? You shouldn't be.
If you had read the history of Jamaica, you would have certainly picked up a few pointers.
In fact, I am tempted to go as far as to say that Jamaica-in total, probably could be designated a historical site!- but I won't :-)

Sadly though, just like everywhere else in the world where modernization is taking the fast track, technology and globalization threatens them - those core things that provides invaluable insight to our history and what defines us as truly Jamaican.
But thankfully, for the most part- and at least for now, these sites remains grounded. This is definitely one thing I would not hesitate to commend the authorities on.
By the way, I was elated [although not alarmed] to find out my alma mater, Mannings' High School, was designated one of the historical sites here in Jamaica. The history of that school is another story.
As I said earlier, we have lots of them.

The list includes:
Aqueducts and Bridges
Clock Towers
Forts
Free Villages
Lighthouses
Botanical Gardens
Statues
Great Houses
Historic Schools and Districts
Theaters
Mineral Spas
Sugar Works
Railway Stations

and of course Caves!
They are all special and significant in their own way, but if you asked me the top 10, most popular of these historical sites in Jamaica, I would probably say:
The Morant Bay Court House
The Milk River and Bath Mineral Spas
The town of Port Royal
The Accompong Maroon Village
The Ward Theater
The Blue Mountains
The town of Falmouth
The Old Jewish Cemetery &
The Historic Cast Iron Bridge in Spanish Town
I have a page on famous places in Jamaica, make sure you don't miss it!
The Jamaica National Heritage Trust (JNHT), since 1958, has been doing a tremendous job to keep many of these sites in tact.
For detail background information on the above plus other historic sites, including their historical significance,
visit the The Jamaica National Heritage Trust (JNHT)Website.

(The site may be marginally slow, but it does have a heck of a lot of information)
Related Pages

Return to Attractions In Jamaica from Historical Sites in Jamaica Return to My Island Jamaica from Historical Sites in Jamaica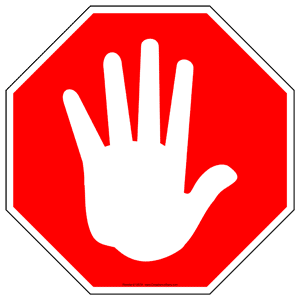 P.S. By the way, will you be vacationing in Jamaica soon? Be sure to instantly download a copy of the our highly popular Jamaica Travel Guide and save yourself the stress.

... then CLICK HERE to book your flight, hotel or cruise with us and $ave BIG!

Thanks For Reading!
Like What You Just Read?

Please join me in my effort to share the beauty and uniqueness of Jamaica with the world. You can do so by sharing this insightful narrative on the social media of your choice and ask others to do the same (BELOW). 
What's New? Here Are The Very Latest Articles I Added

May 27, 15 02:19 AM

Transport In Jamaica - Here are some of the most popular offerings available in Jamaica

May 17, 15 10:55 AM

Montego Bay Resorts Jamaica: Here are the top 50, the very best ones!

May 11, 15 06:58 PM

So for so many years we come to Negril, Jamaica! We started over 20 years ago at Foote Prints. Felt loved and cared for! Went on lots of wonderful trip
Get Exclusive Updates & Tips!
You are also welcome to join my special friends list and receive exclusive updates (like this), tips, trivia and stories from lovers of Jamaica!
I'll Gift You A FREE COPY of my eBook, 101 Intriguing Facts About Jamaica - just for subscribing!

Just enter your email & name below:
Now, It's Your Turn!  :-)
I'd like to hear from you, please click here to share your thoughts and opinions, right now.


Didn't find exactly what you were looking for?
Click Here to do a quick search of the entire site
Top Of Page